Experienced Professionals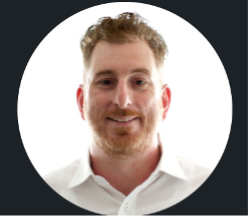 Jonathan Maystrik
Founder & CEO
A native of Long Island, New York, Mr. Maystrik has spent the past 20 years studying and caring for trees in the San Francisco Bay Area. His experience started with the Hayward Area Recreation and Park District in 2001. His main roles and responsibilities were tied to park maintenance and park improvement projects within the county parks system. It was at this time that he realized that tree care and arboriculture was his calling. He joined a small outfit, TreeCO tree service, in 2003 and obtained his Arborist Certification in 2005. Here he practiced the care of trees through pruning, health care services, diagnosis, technical removal and stump removal services. This also provided him with experience of working with teams and building a culture of safety within the company.
His interests grew into the business of tree care and in 2006 he joined another small firm, Arborwell Professional Tree Management. Starting as an estimator, he was given that opportunity to learn the other side of the tree care world. His manager was the highest producing Arborist in the Bay Area. He emersed himself in the commercial property management, Homeowner Association and Municipal demographics.  He moved quickly into sales and by 2020, they grew a business from $7 Million Dollars in 3 regions to $35 Million in 7 regions across the West Coast. Over his 15 year career at Arborwell, Jonathan was awarded many accolades for his achievements with the firm. This includes highest growth of sales year over year, Leader of Plant Health Care treatment sales as well as recording over $20 million dollars in Sales Revenue over 12 years. Arborwell became an Employee-Owned Company in 2017. Mr. Maystrik joined the ESOP communications committee and was promoted to Chair of the committee from 2019-2020. He learned the value that employee ownership possessed. He succeeded in mass buy-in throughout the entire company. He traveled to all regions, filmed videos, hosted events and championed the ESOP to the benefit of the entire organization.
Due to a series of events out of the control of the employee owners, the business was sold in 2020. Shortly after this time, Mr. Maystrik was promoted to Branch Manager where he continued to increase his experience growing and building teams. He worked with the executive teams to provide financial projections, Capitol expense reporting, analyzing the Profit and Loss statements and overseeing the overall success of the business.
His experiences at Arborwell, now SavATree, have afforded him the knowledge base to take any tree care company to the highest level. His focus is now on The Arboreal Company, where the American Dream lies for him and generations to follow.
Christina Tubera
General Manager
Christina hails from Clear Lake and has spent her entire life enjoying the California sun. She has achieved Champion status in her 20 years of providing customer services at a high level! Her experience started within the Electrician Service Providers Industry and, in 2017, she embarked on her journey in Fleet at Arborwell, Inc. Main roles and responsibilities included asset procurement, maintenance policies and procedures, logistics. During her tenure, she successfully managed a software implementation project, organizing fleet maintenance for over 200 service vehicles. She was promoted to Office manager in 2021 where her attention was focused more on customer experience and office systems related directly to the tree business. Her ability to provide high level support to teams is immeasurable!
Christina has a family-first mentality that she brings to our team. Her experiences in business and customers will bring our company to the next level. With the focus now on The Arboreal Company, we can truly become the Real Deal in the tree industry!